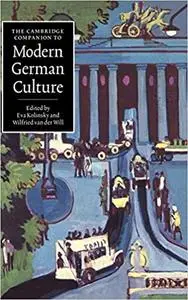 Eva Kolinsky, "The Cambridge Companion to Modern German Culture"
English | ISBN: 0521560322 | | 392 pages | PDF | 8 MB
This Companion provides an authoritative account of modern German culture since the onset of industrialization, the rise of mass society and the nation state. Newly written and researched by experts in their respective fields, individual chapters trace developments in German culture–including national identity, class and race issues and the arts–from the nineteenth century to the present. There is a chronology and guide to further reading. Overall, the Companion offers an invaluable guide to the political and social processes that shaped modern Germany.