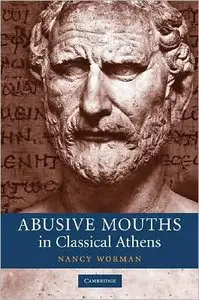 Nancy Worman "Abusive Mouths in Classical Athens"
Cambridge University Press | 2008-06-02 | ISBN: 0521857872 | 398 pages | PDF | 1,5 MB
This study of the language of insult charts abuse in classical Athenian literature that centres on the mouth and its appetites, especially talking, eating, drinking, and sexual activities. Attic comedy, Platonic dialogue, and fourth-century oratory often deploy insulting depictions of the mouth and its excesses in order to deride professional speakers as sophists, demagogues, and women. Although the patterns of imagery explored are very prominent in ancient invective and later western literary traditions, this is the first book to discuss this phenomenon in classical literature. It responds to a growing interest in both abusive speech genres and the representation of the body, illuminating an iambic discourse that isolates the intemperate mouth as a visible emblem of behaviours ridiculed in the democratic arenas of classical Athens.
Download FREE:
No Mirror(s) Please!