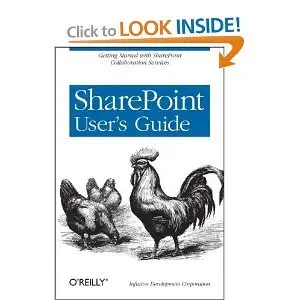 B.Acker, et al, «SharePoint User's Guide»
ISBN: 0596009089 | edition 2005 | CHM | 148 pages | 1 mb
There's nothing like teamwork for making progress on a project, but sharing information and building on each other's successes can be challenging when your team is scattered across the miles. Microsoft's SharePoint helps teams and organizations close the distance. With SharePoint, groups construct web sites specifically for collaboration–sites where individuals can capture and share ideas, and work together on documents, tasks, contacts, and events. It's the next best thing to being in the room together.