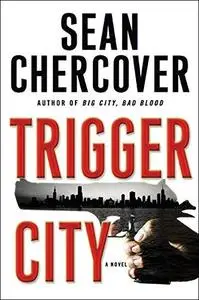 Trigger City By Sean Chercover
2008 | 304 Pages | ISBN: 0061128694 | PDF | 1 MB
The facts: A lonely woman was murdered by her disturbed coworker. The police have investigated. The case is closed. But facts are not truth. A routine investigation of an open-and-shut case is just what PI Ray Dudgeon needs to recover from the physical and emotional consequences of confronting the Chicago Outfit—until "routine" spirals out of control. The victim was no quiet, unassuming, unlucky single woman; she lived a double life in the shadowy realm of covert intelligence . . . and she died for the truth. Suddenly, Ray's ensnared in a conspiracy of darkness that weaves its way through the very fabric of the nation, and in grave danger of becoming collateral damage in America's war on terror. And his greatest enemy may be himself.