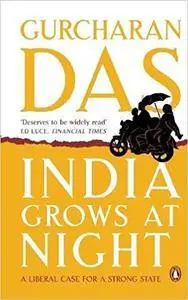 Gurcharan Das, "India Grows At Night: A Liberal Case for A Strong State"
2012 | pages: 320 | ISBN: 0670084700 | EPUB | 0,3 mb
Indians wryly admit that "India grows at night. But that is only half the saying; the full expression is: "India grows at night…when the government sleeps, suggesting that the nation may be rising despite the state. India's is a tale of private success and public failure. Prosperity is, indeed, spreading across the country even as governance failure pervades public life. But how could a nation become one of the world's fastest-growing economies when it is governed by a weak, ineffective state? And wouldn't it be wonderful if India also grew during the day—in other words, if public policy supported private enterprise? What India needs, Gurcharan Das says, is a strong liberal state. Such a state would have the authority to take quick, decisive action; it would have the rule of law to ensure those actions are legitimate; and finally, it would be accountable to the people. But achieving this will not be easy, says Das, because India has historically had a weak state and a strong society.
My Link