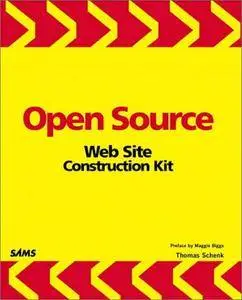 Thomas Schenk, "Open Source Web Site Construction Kit"
2002 | pages: 455 | ISBN: 0672320878 | PDF | 6,2 mb
This book gives readers a comprehensive survey of the best tools for building and maintaining Web sites. In a methodical and clear manner, using templates from actual Web sites, the author takes the reader through the process of thinking through and then building an open source Web site. After reading this book, readers will be able to quickly build an effective and scalable Web site.
My Link