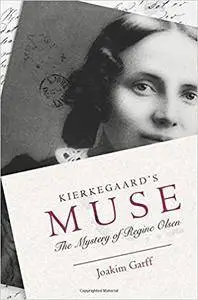 Joakim Garff, "Kierkegaard's Muse: The Mystery of Regine Olsen"
ISBN: 0691171769 | 2017 | EPUB/PDF | 336 pages | 17 MB/64 MB
The first biography of Kierkegaard's literary muse and one-time fiancée, from the author of the definitive biography of the philosopher
Kierkegaard's Muse, the first biography of Regine Olsen (1822-1904), the literary inspiration and one-time fiancée of Danish philosopher Søren Kierkegaard, is a moving portrait of a long romantic fever that had momentous literary consequences. Drawing on more than one hundred previously unknown letters by Regine that acclaimed Kierkegaard biographer Joakim Garff discovered by chance, the book tells the story of Kierkegaard and Regine's mysterious relationship more fully and vividly than ever before, shedding new light on her influence on his life and writings.
Like Dante's Beatrice, Regine is one of the great muses of literary history. Kierkegaard proposed to her in 1840, but broke off the engagement a year later. After their break, they saw each other strikingly often, inside dimly lit churches, on the streets of Copenhagen, and on the paths along the old city ramparts, passing by without uttering a word.
Despite or because of their separation in life, Kierkegaard made Regine his literary life companion, "that single individual" to whom he dedicated all his works. Garff shows how Regine became a poetic presence in the frequent erotic conflicts found throughout Kierkegaard's writings, from the famous "Seducer's Diary" account of their relationship to diary entries made shortly before his death in 1855. In turn, Regine remained preoccupied with Kierkegaard until her own death almost fifty years later, and her newly discovered letters, written to her sister Cornelia, reveal for the first time a woman of flesh and blood.
A psychologically acute narrative that is as gripping as a novel, Kierkegaard's Muse is an unforgettable account of a wild, strange, and poignant romance that made an indelible mark on literary history.