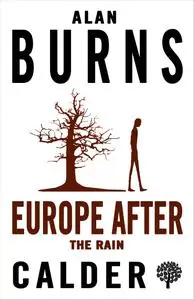 Europe After the Rain by Alan Burns
English | October 15, 2019 | ISBN: 0714549169 | EPUB | 160 pages | 0.7 MB
Europe after the Rain takes its title from Max Ernst's surrealist work, which depicts a vision of rampant destruction – a theme which Burns here takes to its conclusion, showing man not merely trying to come to terms with desolation, but combating human cruelty with that resilience of spirit without which survival would be impossible. The Europe through which the unnamed narrator travels is a devastated world, twisted and misshapen, both geographically and morally, and he is forced to witness terrible sights, to which he brings an interested apathy, without ever succumbing to despair or cynicism.
Upon the novel's first publication, Burns was heralded as presenting a picture of his age and capturing the 'collective unconscious' of the twentieth century – in a language that can have few rivals for economy, beauty and rhythm. His austere sentences glow with intelligence, colour and force, and evoke a powerful image for the modern reader of fears every bit as relevant today as on the day when they were written.