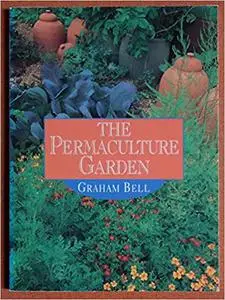 Graham Bell, "The Permaculture Garden"
English | 1996 | ISBN: 0722527837 | 256 pages | EPUB | 5.5 MB
Even the smallest back yard can be transformed into a beautiful and highly productive garden, if you work in harmony with nature. This book shows you how to plan your garden layout for easy access and minimum labour, save money by creating a beautiful garden in recycled containers, use garden crop successions for year-round harvests and healthy soil, choose the best plants for different sites and enjoy the benefits of plant communities. Helpful advice for every gardener, including planning a garden from a bare plot, designing raised beds, creating ponds and streams, building terraces on slopes, constructing greenhouses and providing special areas for children or animals is included. Whether you're aiming for just a few improvements or the beginnings of self-sufficiency, you can "do your bit" to green the planet with the help of this lively and highly practical guide.