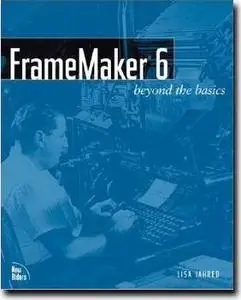 FrameMaker 6: Beyond the Basics by Lisa Jahred, Lisa Jahred
Publisher: Waite Group Press; 1st edition (August 17, 2001) | ISBN: 0735711089 | CHM | 1,7 Mb | 448 pages
Framemaker 6: Beyond the Basics discusses holistic approaches that save time, solve problems globally, and make creative uses of FrameMaker's features. Since FrameMaker is intended for large document creation, this approach is advantageous, even critical. Through real-world scenarios, the book explores typical tasks technical document creators perform daily. Each chapter provides principles and techniques needed to perform each task, along with tips on best practices and how to achieve repeatable outcomes. Rather than covering everything about the software, the book focuses on the challenges FrameMaker users face, helping them apply efficient, innovative solutions.
Download from FTP2SHARE