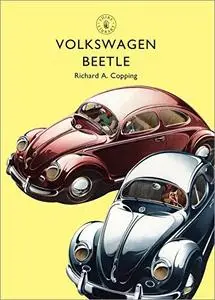 Volkswagen Beetle (Shire Library) by Richard Copping
English | September 23, 2014 | ISBN: 0747814473 | True EPUB | 64 pages | 19.8 MB
Few cars have achieved the iconic status of Volkswagen's classic and much-loved Beetle – yet its origins are intertwined with the dark days of Nazism. This book looks at those origins, at the marque's initial post-war rescue by the British and the effect of early VW Director General Heinz Nordhoff's forward-looking desire to perfect one model rather than spread the company's talent over a range of designs, at the impact of radical-minded advertising campaigns and at the Beetle's never-to-be-beaten production record for a single model of nearly 22 million cars.
Bringing the reader right up to the present day, marque expert Richard A. Copping recounts the Beetle's story in a lively and authoritative manner guaranteed to delight devotee and casual browser alike.