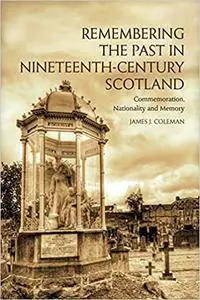 James Coleman, "Remembering the Past in Nineteenth-Century Scotland: Commemoration, Nationality and Memory"
English | ISBN: 0748676902 | 2014 | 208 pages | PDF | 1023 KB
At a time when the Union between Scotland and England is once again under the spotlight, Remembering the Past in Nineteenth-Century Scotland examines the way in which Scotland's national heroes were once remembered as champions of both Scottish and British patriotism.
Whereas current, popular orthodoxy claims that 19th-century Scotland was a mire of sentimental Jacobitism and kow-towing unionism, this book shows that Scotland's national heroes embodied a consistent, expressive and robust view of Scottish nationality. From the potent legacy of William Wallace and Robert the Bruce, through the controversial figure of the reformer, John Knox, to the largely neglected religious radicals, the Covenanters, these heroes once played a vital role in the formation of the virtues that made 19th-century Britain great.
Examined through the prism of commemoration, this book uncovers a reading of Scotland's past entirely opposed to the now dominant narratives of medieval proto-nationalism and Calvinist misery.