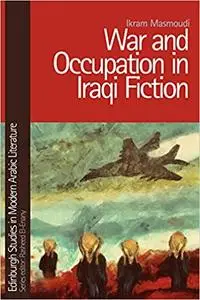 Ikram Masmoudi, "War and Occupation in Iraqi Fiction "
English | ISBN: 0748696555 | 2015 | 248 pages | PDF | 957 KB
The last three decades in Iraqi history can be summarized in these words: dictatorship, war and occupation. After the fall of Saddam's regime Iraqi novelists are not only writing about the occupation and the current disintegration of Iraq but are also revisiting previous wars that devastated their lives. This book examines how recent Iraqi fiction about war depicts the Iraqi subject in its relation to war, coercion, subjugation and occupation. The theoretical medieval concept of the homo sacer, the killable, as defined by Giorgio Agamben is used to explore the lives and the experiences of different war actors such as the soldier, the war deserter, the camp detainee and the suicide bomber depicted in their "bare life" as men doomed to death in the necropolitical context.
War and Occupation in Iraqi Fiction is an exploration of fictional works by a new generation of leading Iraqi authors such as Ali Badr, Shakir Nuri, Najm Wali, Hdiya Hussein and others. It brings to light the overarching continuum in the production of homines sacri in Iraq. Instances of homo sacer under the dictatorship are complemented by new instances found in the camp and under the state of exception of the occupation and the war on terror.