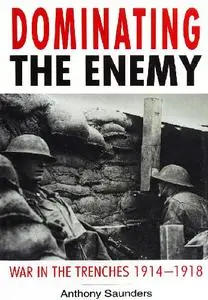 Dominating the Enemy: War in the Trenches 1914-1918
2000 | ISBN: 0750924446 | English | 200 Pages | PDF | 116,6 MB
Saunders presents British weapons and equipment that were specifically designed for use in the trenches along the Western Front. These include body armor, helmets, sniper-scopes, periscopes, wire-cutters, muzzle and breach covers, close-fighting weapons, automatic rifles and sub-machine guns, and a selection of weird and not-so-wonderful devices that increased the infantryman's chances of survival in the trenches. Contains many previously unpublished photographs.