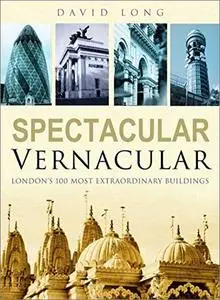 Spetacular Vernacular: London's 100 Most Extraordinary Buildings by David Long
English | April 1, 2006 | ISBN: 0750941871 | EPUB | 224 pages | 20.7 MB
London's 100 Most Extraordinary Buildings reveals the stories behind the capital's strangest and most enigmatic buildings. While some are open to the public—if you know who to ask—others are strictly off limits, which only heightens the sense of mystery around them. Still others are so familiar that few ever stop to consider how curious they actually are. South of the river, for example, the city's widest building at nearly 1,000 feet has been favorably compared to the Winter Palace. Elsewhere you can find an arts center built of old shipping containers, a Victorian explorer lying dead in a tent, acres of secret government underground offices, and even a private tunnel used for running cable cars under the Thames.