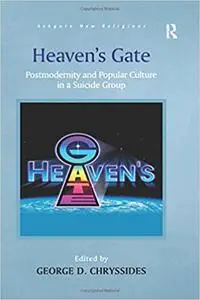 George D. Chryssides, "Heaven's Gate: Postmodernity and Popular Culture in a Suicide Group "
English | ISBN: 0754663744 | 2016 | 228 pages | EPUB, MOBI | 442 KB + 2 MB
On March 26, 1997, the bodies of 39 men and women were found in an opulent mansion outside San Diego, all victims of a mass suicide. Messages left by the Heaven's Gate group indicate that they believed they were stepping out of their 'physical containers' in order to ascend to a UFO that was arriving in the wake of the Hale-Bopp comet. The Heaven's Gate suicides were part of a series of major incidents involving New Religions in the 1990s, as the new millennium approached. Despite the major attention that Heaven's Gate attracted at the time of the suicides, there have been relatively few scholarly studies. This anthology on Heaven's Gate includes a combination of articles previously published in academic journals, some new writings from experts in the field, and some original Heaven's Gate documents. All the material is expertly brought together under the editorship of George D. Chryssides.
Read more