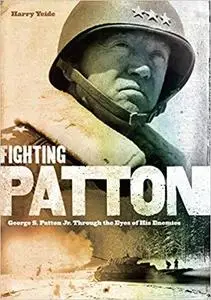 Fighting Patton: George S. Patton Jr. Through the Eyes of His Enemies by Harry Yeide
English | ISBN: 0760345929 | 528 pages | EPUB | March 1, 2014 | 11 Mb
What was it like to fight against one of the most hard-driving generals in history? He is remembered as an officer with few equals, a leader who attained legendary status while commanding corps and armies as a general during World War II. Nicknamed 'Old Blood and Guts,' he was also well known for his hard attitude, eccentricities, and controversial outspokenness. But no matter the image or label attached to his name, few will dispute General George S. Patton Jr.'s place as a truly timeless figure in the annals of military history. In Fighting Patton, U.S. international affairs analyst Harry Yeide is the first to examine this legendary leader through the eyes of his enemies: the opposing German commanders of WWII. Featuring hundreds of unpublished unit reports, officer accounts, and telephone transcripts all uncovered during Yeide's extensive exploration of German wartime records - Fighting Patton exposes the German perspective on how and why they lost their battles with Patton's forces. This truly unique narrative follows Patton's rise through the ranks in the Mexican Expedition and World War I as well as his many campaigns throughout World War II, from Tunisia, Sicily, and Normandy to Lorraine, the Bulge, and the heart of Germany. The result is a fresh, fascinating, and beautifully illustrated take on one of the most storied figures of twentieth-century warfare.