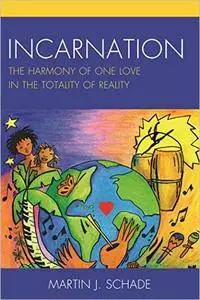 Incarnation: The Harmony of One Love in the Totality of Reality by Martin J. Schade
English | May 26, 2016 | ISBN: 0761867570 | EPUB | 192 pages | 3.8 MB
Western dualism is an illusion. Reality is a dialectical unity of incarnate love through the condition of the possibilities of divine and human, spirit and matter, Self and Other.
The historical development to this metaphysical view is investigated in depth. Incarnation is a "legitimate pantheism." Similarities to the Aum, the Tao, Rastafari and the "New Physics" are also provided.
Incarnation offers an understanding of the Self with ethical and cultural applications which are presented in the material-supernatural existential of music and dance found in the Riddim of Creation.