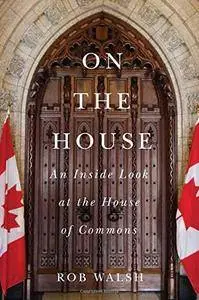 On the House: An Inside Look at the House of Commons by Rob Walsh
English | 2017 | ISBN: 077355145X | 240 pages | EPUB | 0,4 MB
On a day-to-day basis, what does a newly elected Member of Parliament do? How does the House of Commons work? Drawing on his years of service to five majority and three minority parliaments, Rob Walsh shares first-hand insights into the inner workings of the House, beyond the political personalities that dominate its proceedings. Inside this unique public and political institution, laws are made, taxes are imposed, political issues are debated, and the government is held to account on behalf of all Canadians. The House is the national stage on which democracy plays itself out between elections. Neither a procedural manual nor an academic critique, On the House reveals, from Walsh's perspective, the historical origins of the House, its constitutional place in the parliamentary system, the role of committees, legislation, and administration, and its democratic functions. Providing a deeper understanding of both the House's successes and its failures Walsh celebrates the value of parliamentary democracy while acknowledging the continuing challenges that face it. On the House is a direct, accessible, and fascinating reflection on more than twenty years of experience in the House of Commons.