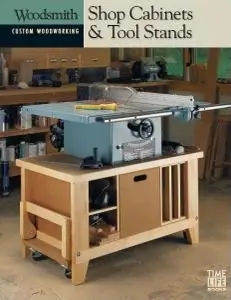 Shop Cabinets & Tool Stands (Woodsmith Custom Woodworking) by Editors of Time-Life Books & Woodsmith Magazine
English | 2000 | ISBN: 0783559550 | 130 pages | True PDF | 17 MB
2018 release from Woodsmith: new digital True PDF Woodsmith Custom Woodworking Series!
For either the novice woodworker or the more advanced, this publication is how books on woodworking and carpentry should be laid out.
Each of the projects provides clear schematic drawings and detail which allow the relative novice to approach a specific project such as the wall hung tool cabinet with confidence. The layout of the illustrations is such that you are left under no illusion on how to cut the timber and assemble the individual project.