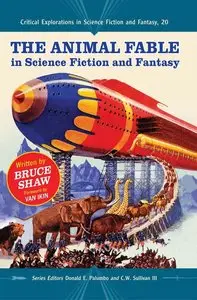 The Animal Fable in Science Fiction and Fantasy (Critical Explorations in Science Fiction and Fantasy) by Bruce Shaw
English | April 15, 2010 | ISBN-10: 0786447834 | 268 pages | PDF | 10,6 Mb
Though animal stories and fables stretch back into the antiquity of ancient India, Persia, Greece and Rome, the reasons for writing them and their resonance for readers (and listeners) remain consistent to the present.
This work argues that they were essential sources of amusement and instruction–and were also often profoundly unsettling. Such authors in the realm of the animal fable as Tolkien, Freud, Voltaire, Bakhtin, Cordwainer Smith, Karel Capek, Vladimir Propp, and many more are discussed.