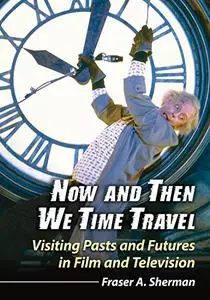 Now and Then We Time Travel: Visiting Pasts and Futures in Film and Television by Fraser A. Sherman
2016 | ISBN: 0786496797 | English | 280 pages | PDF | 39 MB
More than 400 films and 150 television series have featured time travel–stories of rewriting history, lovers separated by centuries, journeys to the past or the (often dystopian) future. This book examines some of the roles time travel plays on screen in science fiction and fantasy.
Plot synopses and credits are listed for films and TV series from England, Canada, the UK and Japan, as well as for TV and films from elsewhere in the world. Tropes and plot elements are highlighted.
The author discusses philosophical questions about time travel, such as the logic of timelines, causality (what's to keep time-travelers from jumping back and correcting every mistake?) and morality (if you correct a mistake, are you still guilty of it?).