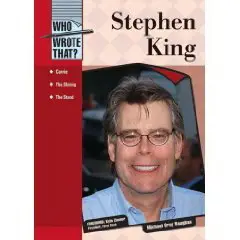 Stephen King (Who Wrote That?)
Publisher: Chelsea House Publications | ISBN: 0791098524 | edition 2009 | PDF | 136 pages | 1.50 mb
Stephen King began writing and submitting stories for publication as a young teenager. It wasn't until 1973 when he was 26 years old, however, that his first novel, "Carrie", was accepted by a publisher. By the 1980s, his books were published at a rate of at least one per year. How did King, once a struggling writer, become one of the best-selling authors of all time? "Stephen King" explores his path from a childhood of poverty to success as a screenwriter, film producer, director, and author of classics of the horror genre like "The Shining" and "Cujo".