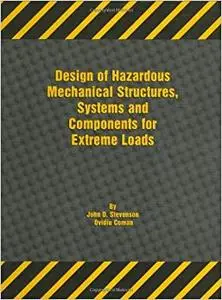 John D. Stevenson, Ovidiu Coman, "Design of Hazardous Mechanical Structures, Systems And Components for Extreme Loads"
2006 | pages: 310 | ISBN: 0791802426 | PDF | 9,3 mb
Addresses the issue of safe design of mechanical structures, systems and components belonging to hazardous facilities, in order to withstand the effects of extreme loads. This volume provides information on government regulations and industry standards. It also addresses the structures, distribution systems, and components.
My Link