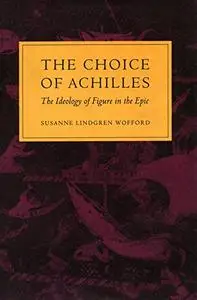 The Choice of Achilles: The Ideology of Figure in the Epic by Susan Lindgren Wofford
English | April 1, 1992 | ISBN: 0804719179 | EPUB | 496 pages | 9.3 MB
This book examines the ways that Classical and Renaissance epic poems often work against their expressed moral and political values. It combines a formal and tropological analysis that stresses difference and disjunction with a political analysis of the epic's figurative economy. It offers an interpretation of three epic poems - Homer's Iliad, Virgil's Aeneid, and Spencer's Faerie Queene - that focuses on the way these texts make apparent the aesthetic, moral, and political difference that constitutes them, and sketches, in conclusion, two alternative resolutions of such division in Milton's Paradise Lost and Cervantes' Don Quixote, an 'epic' in prose. The book outlines a theory of how and why epic narrative may be said to subvert certain of its constitutive claims while articulating a cultural argument of which it becomes the contradictory paradigm.
The author focuses on the aesthetic and ideological work accomplished by poetic figure in these narratives, and understands ideology as a figurative, substitutive system that resembles and uses the system of tropes. She defines the ideological function of tropes in narrative and the often contradictory way in which narratives acknowledge and seek to efface the transformative functions of ideology. Beginning with what it describes as a dual tendency within the epic simile (toward metaphor in the transformations of ideology; toward metonymy as it maintains a structure of difference), the book defines the politics of the simile in epic narrative and identifies metalepsis as the defining trope of ideology. It demonstrates the political and poetic costs of the structural reliance of allegorical narrative on catachresis and shows how the narrator's use of prosopopoeia to assert political authority reshapes the figurative economy of the epic.
The book is particularly innovative in being the first to apply to the epic the set of questions posed by the linking of the theory of rhetoric and the theory of ideology. It argues that historical pressures on a text are often best seen as a dialectic in which ideology shapes poetic process while poetry counters, resists, figures, or generates the tropes of ideology itself.