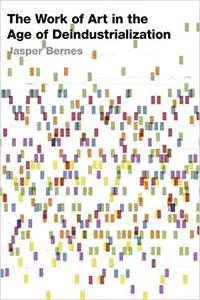 The Work of Art in the Age of Deindustrialization (Post*45) by Jasper Bernes
2017 | ISBN: 0804796416 | English | 240 pages | PDF | 1 MB
A novel account of the relationship between postindustrial capitalism and postmodern culture, this book looks at American poetry and art of the last fifty years in light of the massive changes in people's working lives. Over the last few decades, we have seen the shift from an economy based on the production of goods to one based on the provision of services, the entry of large numbers of women into the workforce, and the emergence of new digital technologies that have transformed the way people work. The Work of Art in the Age of Deindustrialization argues that art and literature not only reflected the transformation of the workplace but anticipated and may have contributed to it as well, providing some of the terms through which resistance to labor was expressed. As firms continue to tout creativity and to reorganize in response to this resistance, they increasingly rely on models of labor that derive from values and ideas found in the experimental poetry and conceptual art of decades past.