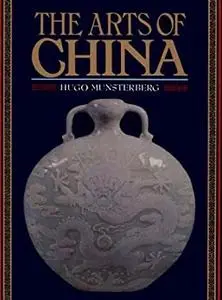 Hugo Munsterberg, "The Arts of China"
English | 1989 | ISBN: 0804800391, 0804816247 | 234 pages | EPUB | 6.2 MB
The arts of China explores the world's oldest continuous artistic tradition as well as one of its most brilliant.
In this stimulating art history, noted Oriental art authority Dr. Hugo Munsterberg traces the history of Chinese art dynasty by dynasty, elucidating the origins and development of major movements in Chinese painting, ceramics, bronzes, sculpture, and architecture.
He clearly describes and defines the important trends and influences that culminated in the brilliant sculpture of the Tang Dynasty, the enchanting landscape paintings of the Song Dynasty, and the exquisite ceramics of the Ming Dynasty. Outstanding examples of each genre are presented in over one hundred superb color and black-and-white photographs.