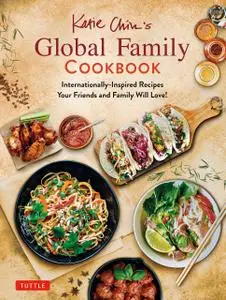 Katie Chin's Global Family Cookbook: Internationally-Inspired Recipes Your Friends and Family Will Love! by Katie Chin
English | ISBN: 0804852251 | 224 pages | EPUB | June 22, 2021 | 42 Mb
Professional chef, TV personality and working mom of three kids, Katie Chin shows you how easy it is to prepare new and exciting meals from many cultures. Discover comfort food from around the world, and add some international flair to your dinner table.
In addition to providing simple recipes for every meal and occasion, Katie includes sidebars explaining how her recipes can be adapted for vegetarians, vegans and those with food allergies—and how to add fresh new flavors to kids' lunches. From "meatless Mondays" to "taco Tuesdays," the recipes in this book include something for everyone!