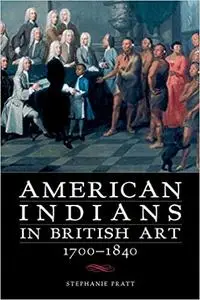 Stephanie Pratt, "American Indians in British Art, 1700-1840"
English | ISBN: 080613657X | 2005 | 240 pages | PDF | 3 MB
Ask anyone the world over to identify a figure in buckskins with a feather bonnet, and the answer will be "Indian." Many works of art produced by non-Native artists have reflected such a limited viewpoint. In American Indians in British Art, 1700–1840, Stephanie Pratt explores for the first time an artistic tradition that avoided simplification and that instead portrayed Native peoples in a surprisingly complex light.
During the eighteenth century, the British allied themselves with Indian tribes to counter the American colonial rebellion. In response, British artists produced a large volume of work focusing on American Indians. Although these works depicted their subjects as either noble or ignoble savages, they also represented Indians as active participants in contemporary society.
Read more