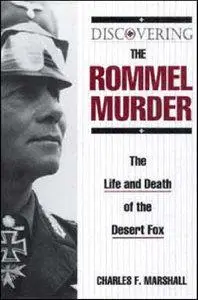 Charles F. Marshall, "Discovering the Rommel Murder: The Life and Death of the Desert Fox"
English | ISBN: 0811724727 | 2002 | 288 pages | EPUB | 2 MB
Field Marshal Erwin Rommel's heroic opposition to Hitler in 1944 cost him his life. In this intriguing, well-paced tale of a journalistic coup, Marshall, the first to discover the real events behind Rommel's death, tells how he learned the facts from Rommel's widow and delves into the great general's background and death. He arrived at his conclusions based on his intimate knowledge of men on Rommel's staff and his access to Rommel's papers, including letters from the general to his wife. Here, for the first time in paperback, is the exciting story of how the world learned about the way the "Desert Fox" met his death.