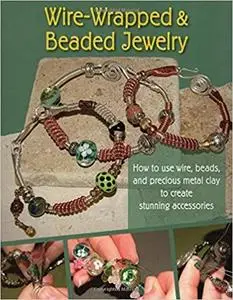 J. Devlin Barrick, Carolyn Yohn McManus, "Wire-Wrapped & Beaded Jewelry: How to Use Wire, Beads and Precious Metal Clay to Create Stunning Accessories"
English | 2009 | ISBN: 0811736075 | 119 pages | PDF | 104.57 MB
Illustrated instructions on using wire, beads, crystals, precious metal clay, cabochons, rivets, and other materials to create unique jewelry. Includes 15 projects for making beautiful necklaces, bracelets, rings, pins, and earrings. Expert instruction from master jeweler Carolyn Yohn McManus.