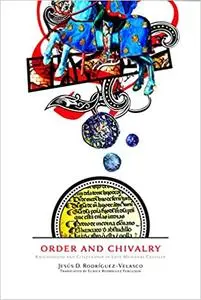 Jesús D. Rodríguez-Velasco, "Order and Chivalry: Knighthood and Citizenship in Late Medieval Castile "
English | ISBN: 0812242122 | 2010 | 304 pages | PDF | 1168 KB
Knighthood and chivalry are commonly associated with courtly aristocracy and military prowess. Instead of focusing on the relationship between chivalry and nobility, Jesús D. Rodríguez-Velasco asks different questions. Does chivalry have anything to do with the emergence of an urban bourgeoisie? If so, how? And in a more general sense, what is the importance of chivalry in inventing and modifying a social class?
In Order and Chivalry, Rodríguez-Velasco explores the role of chivalry in the emergence of the middle class in an increasingly urbanized fourteenth-century Castile. The book considers how secular, urban knighthood organizations came to life and created their own rules, which differed from martial and religiously oriented ideas of chivalry and knighthood. It delves into the cultural and legal processes that created orders of society as well as orders of knights. The first of these chivalric orders was the exclusively noble Castilian Orden de la Banda, or Order of the Sash, established by King Alfonso XI. Soon after that order was created, others appeared that drew membership from city-dwelling, bourgeois commoners. City institutions with ties to monarchy—including the Brotherhood of Knights and the Confraternities of Santa María de Gamonal and Santiago de Burgos—produced chivalric rules and statutes that redefined the privileges and political structures of urban society. By analyzing these foundational documents, such as Libro de la Banda, Order and Chivalry reveals how the poetics of order operated within the medieval Iberian world and beyond to transform the idea of the city and the practice of citizenship.