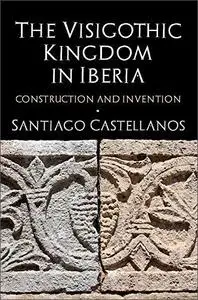 The Visigothic Kingdom in Iberia: Construction and Invention by Santiago Castellanos
English | November 6, 2020 | ISBN: 0812252535 | PDF | 288 pages | 15.8 MB
The structures of the late ancient Visigothic kingdom of Iberia were rooted in those of Roman Hispania, Santiago Castellanos argues, but Catholic bishops subsequently produced a narrative of process and power from the episcopal point of view that became the official record and primary documentation for all later historians. The delineation of these two discrete projects—of construction and invention—form the core of The Visigothic Kingdom in Iberia.
Castellanos reads documents of the period that are little known to many Anglophone scholars, including records of church councils, sermons, and letters, and utilizes archaeological findings to determine how the political system of elites related to local communities, and how the documentation they created promoted an ideological agenda. Looking particularly at the archaeological record, he finds that rural communities in the region were complex worlds unto themselves, with clear internal social stratification little recognized by the literate elites.