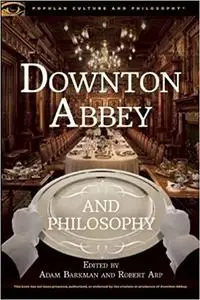 Dr. Adam Barkman, Robert Arp, "Downton Abbey and Philosophy: Thinking in That Manor"
English | 2015 | ISBN: 0812699033 | 288 pages | EPUB | 3.4 MB
In Downton Abbey and Philosophy, twenty-two professional thinkers uncover the deeper significance of this hugely popular TV saga. Millions of viewers throughout the world have been enthralled by this enactment of a vanished world of decorum and propriety, because it presents us with emotional and interpersonal problems that remain urgent for people in the twenty-first century.
Why do we attach such importance to our memories and to particular places? What do war and epidemics tell us about life in peacetime and in good health? Is it healthy or harmful for people to feel that they know their place? What does Downton Abbey teach us about the changes in women's roles since 1912? Do good manners always agree with good morals? How can everybody know what no one will talk about? What's the justification for a class of people who pride themselves on not having a job? Should we sometimes just accept the reality of social barriers to love, and abandon the pursuit? What happens when community reinforces oppression?
All of these and many other issues are discussed through a detailed examination of the actual characters and situations in Downton Abbey.