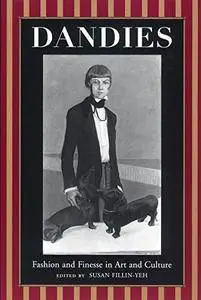 Dandies: Fashion and Finesse in Art and Culture edited by Susan Fillen-Yeh
English | March 1, 2001 | ISBN: 081472695X, 0814726968 | EPUB | 304 pages | 5.1 MB
Dandies: Fashion and Finesse in Art and Culture considers the visual languages, politics, and poetics of personal appearance. Dandyism has been most closely associated with influential caucasian Western men-about-town, epitomized by the 19th century style-setting of Oscar Wilde and by Tom Wolfe's white suits. The essays collected here, however, examine the spectacle and workings of dandyism to reveal that these were not the only dandies. On the contrary, art historians, literary and cultural historians, and anthropologists identify unrecognized dandies flourishing among early 19th century Native Americans, in Soviet Latvia, in Africa, throughout the African-American diaspora, among women, and in the art world.
Moving beyond historical and fictional accounts of dandies, this volume juxtaposes theoretical models with evocative images and descriptions of clothing in order to link sartorial self-construction with artistic, social, and political self-invention. Taking into consideration the vast changes in thinking about identity in the academy, Dandies provides a compelling study of dandyism's destabilizing aesthetic enterprise.
Contributors: Jennifer Blessing, Susan Fillin-Yeh, Rhonda Garelick, Joe Lucchesi, Kim Miller, Robert E. Moore, Richard J. Powell, Carter Ratcliffe, and Mark Allen Svede.