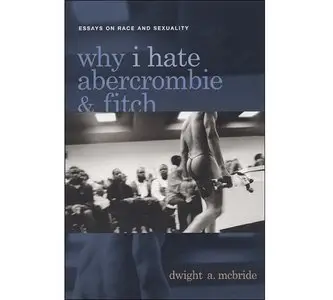 Why I Hate Abercrombie & Fitch: Essays On Race and Sexuality
Publisher: NYU Press | ISBN: 0814756859 | edition 2005 | PDF | 240 pages | 1,79 mb
"Where does the black gay man go where he can see himself reflected back to himself in all the complex ways in which he exists in the world?" asks the chair of the African American Studies department at Northwestern University. In this collection of 10 smart, provocative essays, McBride explores, from varying vantage points (interracial gay male porn; the essays of Cornel West; the racial implications of Ellen DeGeneres's coming-out show; the way the hair and clothing guidelines for Abercrombie & Fitch employees ensure an almost all-white staff), the tenuous position of a clear, distinct, gay black male presence and voice in cultural discourse and argues for an end to the relative silence.