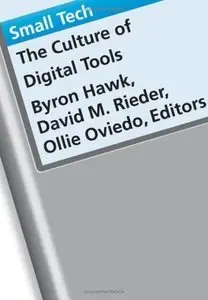 Byron Hawk, David M. Rieder, Ollie Oviedo, "Small Tech: The Culture of Digital Tools"
Univ Of Minnesota Press | ISBN: 0816649774 | 2008 | PDF | 261 pages | 3,3 mb
The essays in Small Tech investigate the cultural impact of digital tools and provide fresh perspectives on mobile technologies such as iPods, digital cameras, and PDAs and software functions like cut, copy, and paste and WYSIWYG. Together they advance new thinking about digital environments.
Note 1
: If you can not open the downloaded file, and your Adobe Reader reports on the damaged file, then
update
your Adobe Reader. Lastest version of Adobe Reader opens this book perfectly.
Note 2
: Links not work? Send me
PM
and I'll try to help you.