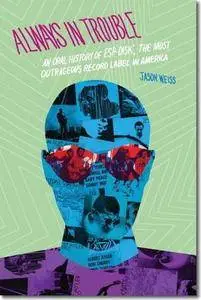 Always in Trouble: An Oral History of ESP-Disk', the Most Outrageous Record Label in America (Music/Interview) by Jason Weiss
English | 2012 | ISBN: 081957158X | 304 Pages | PDF | 3.07 MB
In 1964, Bernard Stollman launched the independent record label ESP-Disk' in New York City to document the free jazz movement there. A bare-bones enterprise, ESP was in the right place at the right time, producing albums by artists like Albert Ayler, Pharoah Sanders, and Sun Ra, as well as folk-rock bands like the Fugs and Pearls Before Swine. But the label quickly ran into difficulties and, due to the politically subversive nature of some productions and sloppy business practices, it folded in 1974. Always in Trouble tells the story of ESP-Disk' through a multitude of voices—first Stollman's, as he recounts the improbable life of the label, and then the voices of many of the artists involved.