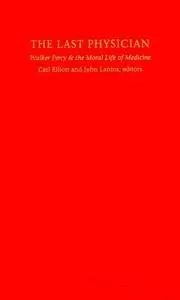 The Last Physician: Walker Percy and the Moral Life of Medicine By Carl Elliott, John Lantos
1999 | 184 Pages | ISBN: 0822323362 | PDF | 12 MB
Walker Percy brought to his novels the perspective of both a doctor and a patient. Trained as a doctor at Columbia University, he contracted tuberculosis during his internship as a pathologist at Bellevue Hospital and spent the next three years recovering, primarily in TB sanitoriums. This collection of essays explores not only Percy's connections to medicine but also the underappreciated impact his art has had—and can have—on medicine itself.