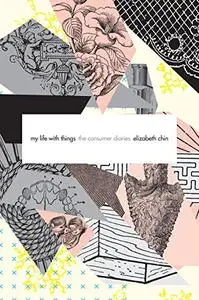 Elizabeth Chin, "My Life with Things: The Consumer Diaries"
English | 2016 | ISBN: 0822361183 | PDF | pages: 248 | 1.7 mb
Unconventional and provocative, My Life with Things is Elizabeth Chin's meditation on her relationship with consumer goods and a critical statement on the politics and method of anthropology. Chin centers the book on diary entries that focus on everyday items—kitchen cabinet knobs, shoes, a piano—and uses them to intimately examine the ways consumption resonates with personal and social meaning: from writing love haikus about her favorite nail polish and discussing the racial implications of her tooth cap, to revealing how she used shopping to cope with a miscarriage and contemplating how her young daughter came to think that she needed Lunesta. Throughout, Chin keeps Karl Marx and his family's relationship to their possessions in mind, drawing parallels between Marx's napkins, the production of late nineteenth-century table linens, and Chin's own vintage linen collection. Unflinchingly and refreshingly honest, Chin unlocks the complexities of her attachments to, reliance on, and complicated relationships with her things. In so doing, she prompts readers to reconsider their own consumption, as well as their assumptions about the possibilities for creative scholarship.