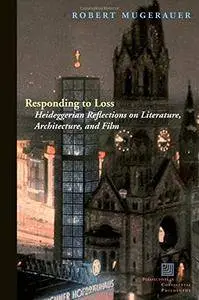 Responding to Loss: Heideggerian Reflections on Literature, Architecture, and Film (Perspectives in Continental Philosophy (FUP)) by Robert Mugerauer
English | 2014 | ISBN: 082326324X | 208 Pages | PDF | 34.55 MB
Much recent philosophical work proposes to illuminate dilemmas of human existence with reference to the arts and culture, often to the point of submitting particular works to preconceived formulations. In this examination of three texts that respond to loss, Robert Mugerauer responds with close, detailed readings that seek to clarify the particularity of the intense force such works bring forth. Mugerauer shows how, in the face of what is irrevocably taken away as well as of what continues to be given, the unavoidable task of interpretation is ours alone.
Mugerauer examines works in three different forms that powerfully call on us to respond to loss: Cormac McCarthy's The Crossing, Daniel Libeskind's Jewish Museum Berlin, and Wim Wenders's film Wings of Desire. Explicating these difficult but rich works with reference to the thought of Martin Heidegger, Jean-Luc Marion, Hannah Arendt, and Emmanuel Levinas, the author helps us to experience the multiple and diverse ways in which all of us are opened to the saturated phenomena of loss, violence, witnessing, and responsibility.