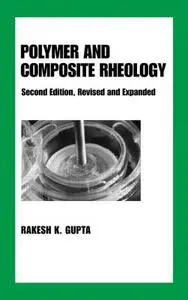 Polymer and Composite Rheology, Second Edition by Rakesh K. Gupta
English | ISBN: 0824799224 | 2000 | PDF | 390 pages | 25,2 mb
An analysis of polymer and composite rheology. This second edition covers flow properties of thermoplastic and thermoset polymers, and general principles and applications of all phases of polymer rheology, with new chapters on the rheology of particulate and fibre composites. It also includes new and expanded detail on polymer blends and emulsions, foams, reacting systems, and flow through porous media as well as composite processing operations.
My nickname -
interes