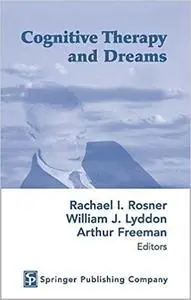 Arthur Freeman EdD ABPP, Rachael I. Rosner PhD, William J. Lyddon PhD, "Cognitive Therapy and Dreams"
English | 2003 | ISBN: 0826147453 | 224 pages | PDF | 5.7 MB
Expanded from a special issue of the Journal of Cognitive Psychotherapy, this volume contains some of the most interesting and promising work on dreams coming from therapists and researchers working at the crossroads of cognitive therapy and other systemsófrom a reprint of Beck's only article on cognition and dreams to the influence of modern neurobiology on the use of dreams in cognitive therapy.
These chapters provide a meta-theory of drams that is unique to the cognitive perspective. As such, they begin the process of generating a comprehensive cognitive model of dream work that includes cognitive, affective, physical and behavioral features from which future research and clinical innovations can be built.