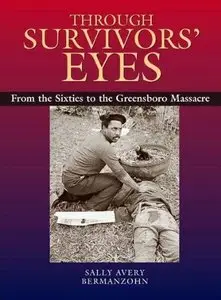 Sally Avery Bermanzohn, "Through Survivors' Eyes"
Vanderbilt University Press | ISBN: 0826514391 | 2003 | PDF | 417 pages | 16,21 mb
On the morning of November 3, 1979, a group of black and white demonstrators were preparing to march against the Ku Klux Klan through the streets of Greensboro, North Carolina, when a caravan of Klansmen and Nazis opened fire on them. Eighty-eight seconds later, five demonstrators lay dead and ten others were wounded. Four TV stations recorded their deaths by Klan gunfire. Yet, after two criminal trials, not a single gunman spent a day in prison. Despite this outrage, the survivors won an unprecedented civil-court victory in 1985 when a North Carolina jury held the Greensboro police jointly liable with the KKK for wrongful death.
In passionate first-person accounts, Through Survivors' Eyes tells the story of six remarkable people who set out to change the world. The survivors came of age as the "protest generation," joining the social movements of the 1960s and 1970s. They marched for civil rights, against war, for textile and healthcare workers, and for black power and women's liberation. As the mass mobilizations waned in the mid-1970s, they searched for a way to continue their activism, studied Marxism, and became communists.
Note 1
: If you can not open the downloaded file, and your Adobe Reader reports on the damaged file, then
update
your Adobe Reader. Lastest version of Adobe Reader opens this book perfectly.
Note 2
: Links not work? Send me
PM
and I'll try to help you.