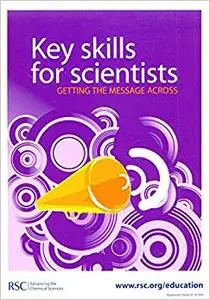 Kristy Macdonald, "Key Skills for Scientists: Getting the Message Across"
2007 | pages: 25 | ISBN: 0854041354 | PDF | 9,9 mb
This compact, user-friendly book is intended as a pocket reference for degree students and graduates, giving advice on all aspects of communication skills. Available for purchase in packs of ten, this edition has been completely revised and updated, and provides useful guidance on topics such as oral and poster presentations, report writing, information retrieval, and meetings and networking. It should be in the pocket of every science student or recent science graduate.
My Link