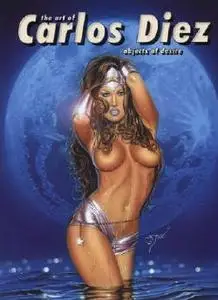 The Art Of Carlos Diez: Objects of Desire by Carlos Diez
Publisher: SQP (May 25, 2004) | ISBN-10: 0865620717 | PDF | 42,8 Mb | 128 pages
Carlos Diez takes his admiration for the female form to whole new heights! An illustrator of supreme abilities, Diez blends fantasy and reality into a delightful amalgam of erotic daydreams. This full color collection of his massive gallery of paintings and sketches will be a welcome addition to anyone's library of fantasy and erotic art. If you're not familiar with Diez and his "objects of desire," this is the perfect time to get acquainted!


NO MIRROR!