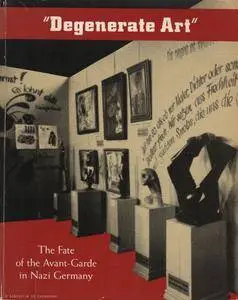 Stephanie Barron, "Degenerate Art - The Fate of the Avant-Garde in Nazi Germany"
English | ISBN: 0875871585 | April 15, 1991 | PDF | 423 pages | 29.76 MB
Generously illustrated with many photos never before published, this volume also contains biographical information on each artist pertinent to the Nazi persecution of the avant-garde.
Examines the 1937 Nazi-arranged exhibition "Degenerate Art," comprised of 650 avante-garde artworks stripped from German museums. Includes essays, a diagrammed catalogue of the exhibition, artist biographies, a translated facsimile of the exhibition guide, and other reference resources, accompanied by reprints of the artworks and photos of the exhibition itself.
Many Thanks to Original uploader.
For More Rare Ebooks Pls Check out my blog!
Download Links :

No Mirrors Please