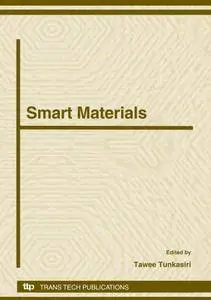 Tawee Tunkasiri, "Smart Materials"
English | 2008 | ISBN: 0878493565 | PDF | pages: 967 | 156.5 mb
This proceedings collects all the invited and contributing articles presented at the International Conference on Smart Materials-Smart! Intelligent Materials and Nano Technology (SmartMat-'08) and also the 2nd International Workshop on Functional Materials and Nanomaterials (IWOFM-2). The main theme of the conference covers intelligent/smart materials and their applications and aims to cross-fertilise these materials with nanomaterials. The main topics of conference are: materials devices, processing applications, modeling and characterization of a wide range of materials, piezoelectric ceramics/polymers, magnetostrictive materials, smart structural materials and composites, electrooptics and other photonic systems, carbon and other nanotubes, new nano and micromaterials, biomedical materials, sensors and other smart materials.