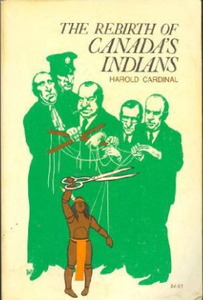 Harold Cardinal, "The Rebirth of Canada's Indians"
English | 1977 | ISBN: 0888301251, 0888301197 | 222 pages | PDF | 6.2 MB
The story of the Indian peoples' fight for justice through the tunnels and mazes of bureaucracy. An affirmation of the Indian way of life, of the Indian religion, and a demand for acceptance of the Alberta proposal for a new Indian Act. Chapters cover the Indian Act, Indian organization, education, economic development and aboriginal rights.