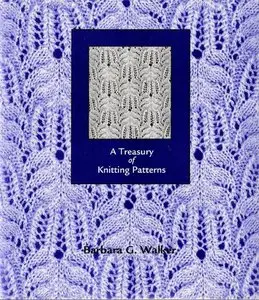 A Treasury of Knitting Patterns By Barbara G. Walker
Publisher: Schoolhouse Press 1998 | 300 Pages | ISBN: 0942018168 | PDF | 72 MB
The three volumes comprising Walker's knitting treasuries, published in 1968-72 by Scribner, have long been out of print. They have recently been reissued by Schoolhouse Press and should be seriously considered for purchase by large public libraries and textile collections.
NO PASSWORD



!!!No Mirrors below, please! Follow Rules!